Tracy Rose Trio
CLASSIC JAZZ



It's Just Talk





Carmel



First Gravy


Dallis & Tracy Rose Trio
Wedding & Party



Soul Medley





Sunday Love





That's All




Dorian Bartley Group
Event & Party



Comes Love





Don't Go Away





Amado Mio




Samurai Gypsies
Latin Flavors



Duele
Gypsy Drive
Southern Sun
Steve Freund Blues Band
Classic Blues

Fine Woman



Rambler's Blues



Good Things


Pamela Rose


Variety





Lucky So



All Dressed Up



Walk On


Side Pocket


Dance Variety





Tainted Love



Spanish Harlem



Last Dance




Red Rose Zydeco


Cajun Zydeco





Ride'em Cowboy



Let's Dance



Gimme Some Water


Rose Country Band



Singing The Blues



Abilene



Invitation


Undercover


Classic Dance Cover





Let's Dance





Got To Be Real



I Miss You



Da Puna Bruddahs
Hawaiian Music



Na Moku Eha



Honolulu



Sweet Someone



Diamante
Latin, Spanish, Brazilian



Dr. Macumba



Batacaje



Fantasy


Rose Dance Band
Hits Dance Music.



Good Times Roll



You Belong To Me



Business


Rose Bluegrass



Sweet Baby's Arms



Rocking Top





She's Gone


Rose String Trio



Vivaldi Spring



Jesu Joy of Man



Brandenburg




Chris P. Solo Guitarist
All Styles



East of the Sun



I'm Old Fashioned



Triste


Sandy Geller Quartet
Jazz, Pop, Latin & Dance



Triste



Pink Cadillac





Don't Know Why


Brad Bann
Sinatra Impersonater



I Believe in You





More





Where Or When


Blues Kitchen
Blues Rock



Love Will Do





Angel Blues





Let's Go
Much more than a music agent.
Business Owner Tracy Rose, has been a professional drummer and bandleader for more than 30 years. He has built strong personal and musical relationships with the Bay Area's most talented and professional musicians.

We are licensed and insured,
and guarantee your satisfaction.
"THANK YOU! You made HP's 50th anniversary party a success. Thank you to the entire band for bringing life to the party! We look forward to working with you again in the future."
Morgan HP Inc.

"Tracy has provided many wonderful bands to Shokawah Casino! It's always a great pleasure to work with Mr. Rose"
Event Co. Shokawa Casino

"This band is first class! Just fantastic."
Sharon Mitchell — Cotati Jazz Festival Coordinator, Cotati
"Tracy Rose made my party the success that it was. I wouldn't think of hiring anyone else."
Charlene Sloan — Charleston, Virginia
"Tracy, your band is wonderful! Everything you said you'd be, and more. Thank you."
Vikki D'Orazi — Event Coordinator Viansa Winery, Sonoma
"Thank you for performing at the Olympic Club's 150th year celebration. Everyone had nothing but wonderful things to say about your trio.
Olympic Club, San Francisco
"Best band to play here ever. Did you hear me? I said, ever!"
Larry Van Alst — Equus Lounge, Santa Rosa
CLICK HERE FOR MORE TESTIMONIALS
Live Music For Hire
Your source for impeccable live music.
We match live music to the needs and spirit of each occasion.
Musical groups for weddings, receptions, parties, festivals,
music venues, corporate, social and special events.
Click here to request a free quote!
Call us at (707) 364-3862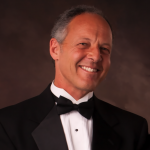 Tracy Rose Trio
Tasteful performances of classic and contemporary jazz, pop, and dance music!
"This band is first class. Just fantastic!"
Sharon Mitchell,
Cotati Jazz Festival